1500 Fremont Couty Road 45 Wellsville, CO
1500 County Road 45
Salida
Colorado
81201
US
Experience Colorado's largest aerial high ropes course. Conquer the canyon on nine courses rated from serene to extreme. More than 100 challenge elements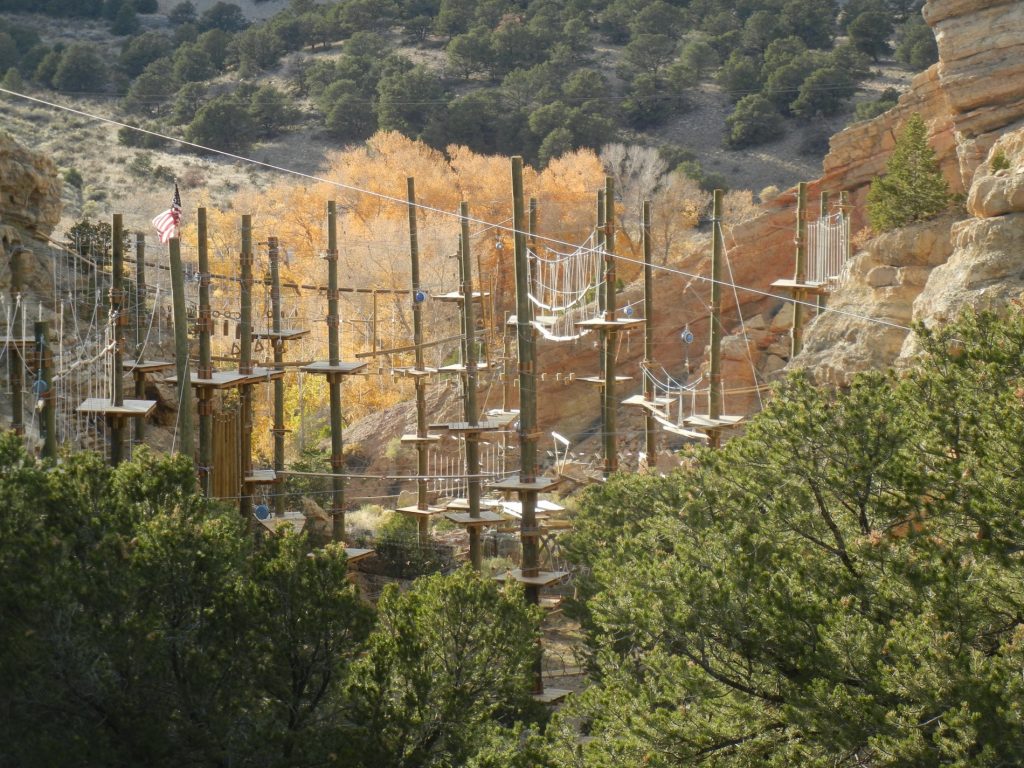 Captain Zipline Aerial Adventure Park is Colorado's first world-class zipline tour. Today, National Geographic Traveler has named it a Top 10 Zipline in America and #4 of the world's best ziplines.
On our tour, fly 200 feet above the Lost Canyon, suspend your fear and fly back in time over ancient lime kiln ruins and silver mines with 14,000 ft peaks above, and glide between 300-million-year-old cliffs on 7 cables that get longer and faster as you gain confidence and the need for speed – up to 40 mph!
Visit a 1,000-year-old packrat nest hidden inside the colorful petrified travertine flowstone formation, or take a short hike to the scenic Eagle's Nest deck 500 ft above the Arkansas River's whitewater to view Mt. Shavano's "snow angel" landmark and the most productive trout fishery in Colorado.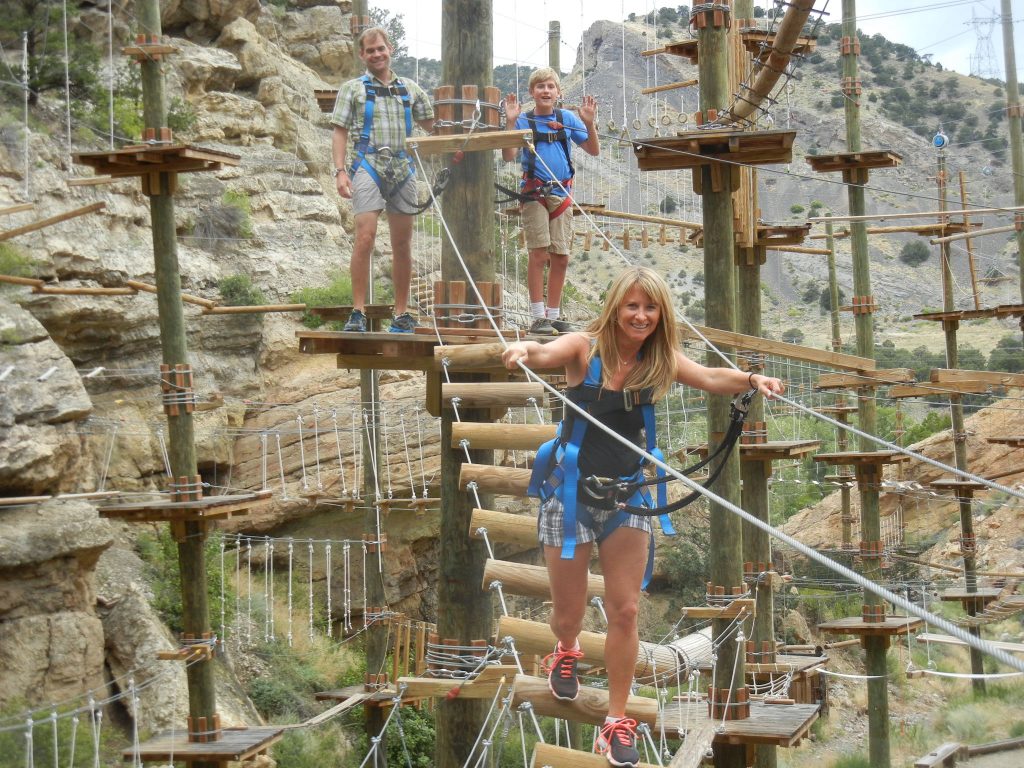 Two experienced Zip Rangers securely harness and train our guests on the "Bunny Zipline"…then it's time to fly!  This family-friendly (ages 7 and
up) adventure looks extreme, but almost anyone can do it!  Photos and video are available to prove your high-flying superhero status.
TOUR OPTIONS
Morning Ecotour – 9AM: 7 cables, including our new "Intimidator" Zipline.  Guide presentations on the complex geology, natural history, and the flora and fauna in the region.  Mountain building folding and faulting on the limestone strata is explained.  Cost $89 
Zipline Express – 10AM:  4 cables, including the longest, fastest, and most scenic spans.  This tour combines "no sweat adrenaline" with a high thrill-to-skill ratio for maximum fun at a minimal cost.  Cost $69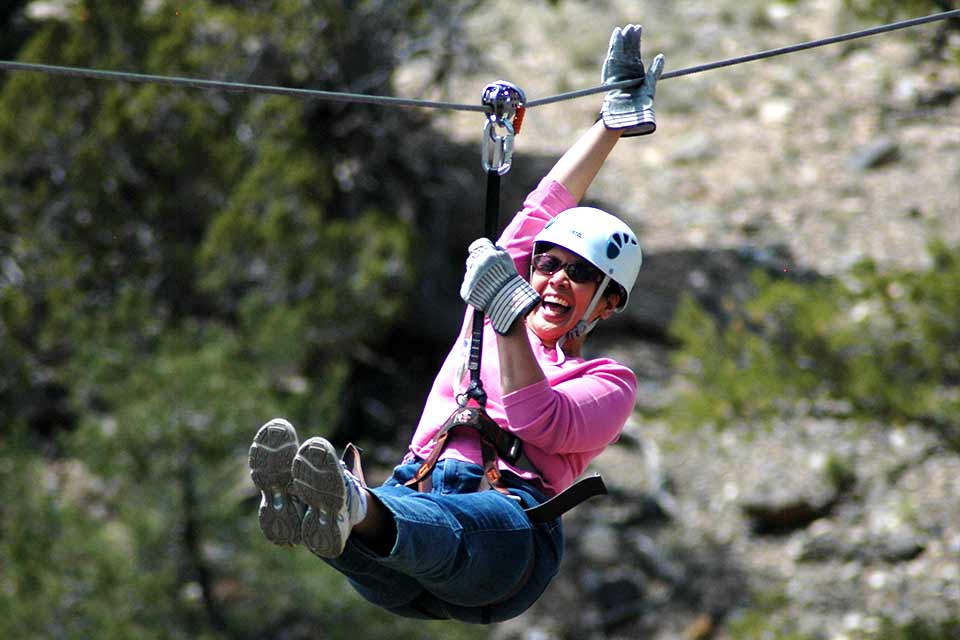 Classic Zip Trip – 1PM:  7 cables, featuring the "Adrena-line," everyone's favorite.  We highlight the Rocky Mountain ecology, mining history, and watch for our resident wildlife (deer, coyotes, bear, bighorn sheep and birds of prey).  We've seen them all!  Cost $89 ———-This tour runs year-round.
Dip & Zip Trip – 2:30PM:  7 cables, for those who raft the Arkansas whitewater early, then hang out to dry and fly with us.  We can arrange your rafting trip as well.  Cost $89.
Zip & Sip – 4:30PM: 4 cables, soar over the canyon on our most popular cables, then relax and enjoy a glass of Colorado microbrew, wine or beverage in Salida…compliments  of Captain Zipline.  Cost: $79
Group Rates – 6 or more, corporations, churches, scout; up to 200 guests.  RESERVATIONS RECOMMENDED  Check in 1/2 hour Prior to Departure Time.