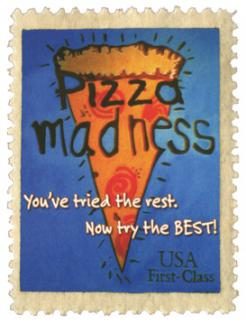 509 Main Street, Cañon City, CO
509 Main Street
Cañon City
Colorado
81212
US
Pizza Madness is THE place to have a great time and good food in Cañon City. When it comes to pizza, we can all demand the very best. That's why we make every pizza as if we're going to eat it ourselves (and sometimes we do).
We use only the freshest, highest quality ingredients and never ~ I mean never ~ compromise. Now you may question our tastes in cars, clothes and women, but you will never question our taste in pizza. And we try to be king to the environment, recycling everything we can ~ after all the planet's been good to us.
We have a lot of fun making pizza, and we hope you have as much fun eating it. If you enjoyed yourself, tell your friends; if you didn't, write your congressman ~ we're sure he'll get right on it!
Voted Best Pizza in Fremont County
10 Years Running!