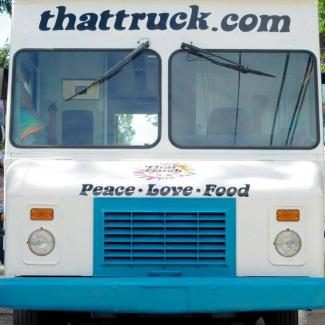 Cañon City, CO, United States
102 Park Lane
Cañon City
Colorado
81212
US
Our mission is to provide Canon City and the surrounding Fremont County area with a healthy alternative to fast food. Serving fresh, healthy foods with quick, friendly service and a focus on locally sourced products. A nut-free establishment providing gluten-free and vegetarian/vegan options for those with special dietary needs.
That Truck operates with community and a sense of responsibility in mind. We believe that acting locally is the key to building a sustainable society, especially when it comes to the food we eat.
Our vision is to create an inclusive environment that allows people from all over to come and enjoy the bounty from our regional farms and growers. Our future plans include becoming a green operation focusing on sustainability.
Monday, Wednesday, Friday & Saturday
Jim's Shamrock
1303 Royal Gorge Blvd
11am-2pm
Tuesday & Thursday
Touch of Love
1201 S 9th St
11am-2pm
First Fridays
Tailored West
224 Main St
5pm-8pm