Cañon City's "First Friday" Celebration
September 3 @ 5:00 pm

-

7:00 pm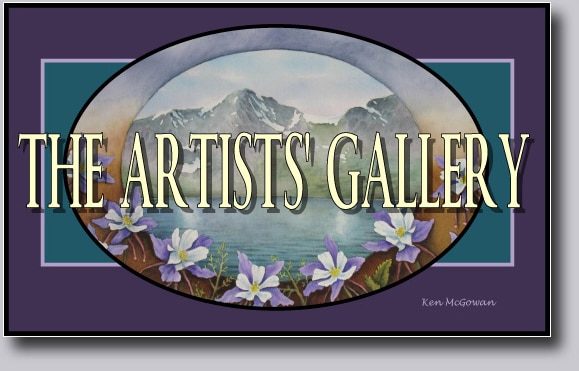 On the first Friday of every month, stores in historic Downtown Cañon City stay open late to celebrate various artists. Live music, food, art, and more!
SEPTEMBER!
The Artists' Gallery invites the community and visitors to join us on September 3rd for the summer's end First Friday artist's reception. Our doors will be open from 5-8 p.m. for an evening of art, spirited conversation, and live classical guitar music performed by talented Gregory Carlson! Throughout September we will be featuring the artwork of these three accomplished artists:
Multi-media artist, Diana Werthman, has always been gifted with creating the most beautiful things out of seemingly nothing. Diana's 3-dimensional artwork includes meticulously hand-crafted pine needle baskets and stunning embellished gourd vessels. She is also an extraordinary watercolor artist, rendering exquisite paintings of birds, horses, flora, and fauna, among her subjects. Additionally, Diana designs and decorates the gallery's window displays in her uniquely creative style.
Jewelry artist and owner of Rockin' L Designs, Linda Ouellette's jewelry truly captures the modern flair of today's southwest. Selecting bold, striking focal stones as inspiration for each piece, Linda completes her artistic vision with skill and panache! She is constantly stimulated by her love of the West and interprets that love into her distinctively original jewelry designs!
Always with his camera at his side, award-winning photographer, Mel Williamson, records the world around him. While on exploratory excursions throughout Colorado, Wyoming, and Montana, he expertly captures the most spectacular images! Mel has had the good fortune over many years to study under several well-known photographers and has also taught digital photography classes.
The Artists' Gallery is located at 416 Main Street in Historic Downtown Canon City and is the recipient of the Reader's Choice Award for Fremont County's Favorite Art Gallery. Representing 45 talented local artists, the gallery offers high-quality original art and beautifully hand-crafted gift items. Hosted daily by different member-artists, we are open 7 days a week from 10 a.m. to 6 p.m. for our local and out-of-town guests! For more information call (719)345-4070 or visit: www.facebook.com/TheArtistsGallery/.