First Friday Artist's Reception
March 6 @ 5:00 pm

-

8:00 pm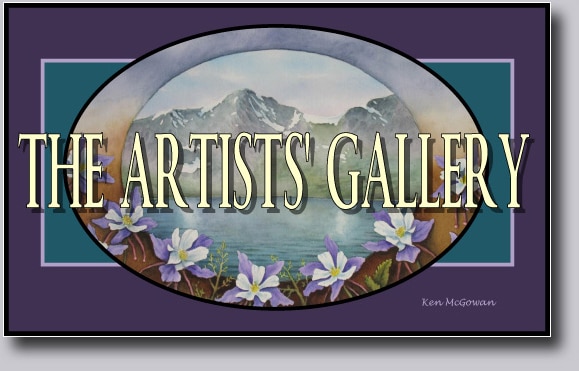 March 6th "First Friday" at The Artists' Gallery!
Suffering from cabin fever? The Artists' Gallery entices you out to our monthly First Friday celebration of the arts! Gather together for a stimulating evening of creativity, community bonding, lively music performed by Tom Gudding, and complimentary refreshments personally served by our member artists! Please join us on March 6th, from 5-8 p.m., to recognize these three Featured Artists:
Sofia Balas exclaims, "I'm excited to be showing all new paintings that I've created recently for this gallery exhibit—paintings inspired by the world around me." Explaining her signature use of intense color, Sofia reveals, "I like to exaggerate the colors that I see and use them to create light." These new acrylic and oil studies, in her bold distinctive style, will captivate the viewers' attention!
Virginia Ames, owner of VA Creations, has been a beaded jewelry artist for nearly 30 years. Using thousands of the tiniest of beads, she creates one-of-a-kind vintage and contemporary statement pieces in an art deco style. Virginia's unique designs are often inspired by her integration of an unusual objet d'art as a focal element. She never fails to present breathtaking new examples to showcase her extensive skills!
Art photographer, Wayne Gade, describes his innovative photographic style as a "blending" of original photographs with stylistic images. His images are produced by using computer software, to approximate sketching, oil painting, watercolor, and other art techniques. He explains, "I blend two or more interpretations of reality into a single image, to convey something deeper into the original photograph." His results are mesmerizing!
The Artists' Gallery provides a creative home to nearly 50 talented local artists and brings a dynamic presence to downtown Cañon City. Our First Friday art receptions give everyone an opportunity to connect with that energy. The arts require community support to grow and thrive, and your participation is essential to its continued existence! Come, join in!
The Artists' Gallery, located at 416 Main St., Cañon City, is open every day from 10 a.m. to 6 p.m. For more information call (719)345-4070 or visit us on Facebook: www.facebook.com/TheArtistsGallery/.