First Friday Artist's Reception
April 2 @ 5:00 pm

-

8:00 pm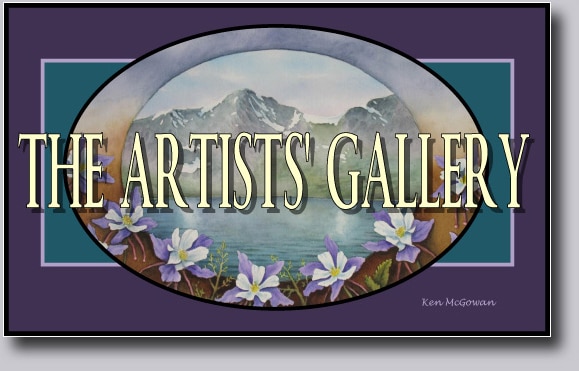 Celebrating Spring at The Artists' Gallery on First Friday!
The Artists' Gallery, 416 Main Street in Historic Downtown Cañon City, is saluting the arrival of Spring on "First Friday", April 2nd, from 5 to 8 p.m.! We are flinging open our doors to guests for an entertaining community evening of art, hospitality, and music. Our Featured Artists for the month are:
Gifted photographer, Robin Riddle, is artist/owner of Bird's Eye Photography. She exclaims, "My photographs are a celebration of what I love—Colorado life, past and present, its wildlife and wide-open spaces." Her new black and white studies are particularly mesmerizing! A traditionalist in the art form, Robin shares, "Occasionally, I will alter some of my photographs in my digital darkroom to mimic other art forms." Her results are simply breathtaking!
Multi-media artist, Haley Atkinson, will be displaying two of her favorite mediums—pen and ink "Tangle" drawings and Quilling. Tangle is often described as "intentional doodling"; taking a pattern and repeating it to create a beautiful mosaic of shapes. Haley says, "But Quilling, the art of paper filigree, has become my most recent passion. To me, it is the three-dimensional version of my Tangle art." Haley's beginner's quilling classes at the gallery are immensely popular!
Painter, Phyllis Waltman, captures in acrylics stunning images of the horse in varied aspects of equine life, from running wild and free to working with mankind. Phyllis explains, "I grew up on a farm and ranch setting in Colorado and horses were my main interest from day one. When I could not ride, I spent my time drawing them." Eventually majoring in art at CSU at Ft. Collins, she had no problem figuring out her subject matter! Once she chose art as her life's work, Phyllis's obsession with horses naturally became the primary subjects of her extraordinary award-winning paintings.
Several of our artists are now offering instruction in our new classroom space! Sharing their expertise and techniques in jewelry-making, paper quilling, painting, mixed media, and more, you will learn from the best! Drop by the gallery to view the class schedule, or call for the specifics (dates, time, fees, etc.), and sign up to learn a new skill!
The Artists' Gallery, located at 416 Main St., Cañon City, is open every day from 10 a.m. to 6 p.m. We continue to observe COVID-19 safety measures of masking, hand sanitizing, and social distancing, as recommended by the CDC. For more information call (719)345-4070 or visit our Facebook page: www.facebook.com/TheArtistsGallery/.