First Friday Artist's Reception
June 4 @ 5:00 pm

-

8:00 pm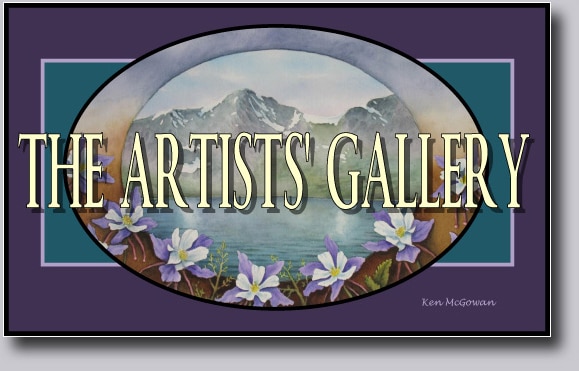 The Artists' Gallery Hosts "First Friday" Art Reception on June 4th!
Drop in The Artists' Gallery on First Friday, June 4th, as we will be greeting guests from 5-8 p.m. for an evening of viewing superb local art, stimulating conversation, and social fellowship! Talented musician, Gregory Carlson, will entertain us live with his classical guitar! Come meet our Featured Artists for June:
Frank Ventura says of his luminous "impressionist-style" paintings, "Watercolor is my favorite medium, as it offers unlimited colors which allow me to capture different moods, atmospheres, and depth of subject matter." He adds, "Watercolor is fun and unpredictable, setting the stage for my imagination to explore with tones, light and shadows." Frank's mesmerizing landscapes utterly captivate the viewer!
Owner of Designs by Qzitz, Sue Davis has been designing her wonderfully eclectic jewelry for over 18 years. The spectacular natural focal stones she selects for many of her pieces are accentuated by using a technique of intricately "wrapping" the stones in the finest wire–allowing each "jewel" to shine on its own! Sue is sharing her skills by teaching popular classes in jewelry wire wrapping at the gallery!
Painter, Ken Keegan, has enjoyed a professional career in graphic design and printing, and as an award-winning editorial cartoonist for Colorado newspapers for 20 years. Living in Woodland Park, he's transferred his artistic skills to watercolor painting, with the same passion, humor, and love of life in Colorado. Ken says, "Up until 2020 I had mainly been painting in watercolor, but during the pandemic I began working in oil and acrylics and now am totally in love with them!"
Several of our member artists are offering a variety of classes in our new classroom space! Sign up to learn a new skill taught by some of the area's most accomplished artists! Stop in the gallery to view the current class schedule or check it out on our Facebook page.
The Artists' Gallery, 416 Main St., Cañon City, showcases over 40 local artists and is open from 10:00 a.m. to 6:00 p.m., 7 days a week for your convenience! For more information call (719)345-4070 or visit: www.facebook.com/TheArtistsGallery/.