Shelf Road
One of Colorado's largest sport climbing destinations, Shelf Road offers a multitude of stellar rock climbs on some fascinating Limestone cliffs. These 30-140 foot cliffs were deposited in the Helena Canyon area around 500 million years ago during the Ordovician Period. Keep your eye out for sea creature fossils embedded in the bulletproof stone! Shelf is great at any time of year. With so many cliff options you can find ample sun or shade climbs at any of the major climbing areas. All areas have an approach of at least a 1/4 mile or more, so wear good hiking shoes that will stand up to the cactus of the high desert. Also, due to higher temperatures in the summer, always bring a little more water than you think you will need. Watch out for rattlesnakes in the summer and always wear a helmet because even though many of the climbs get a lot of use and have been cleaned, loose rock exists!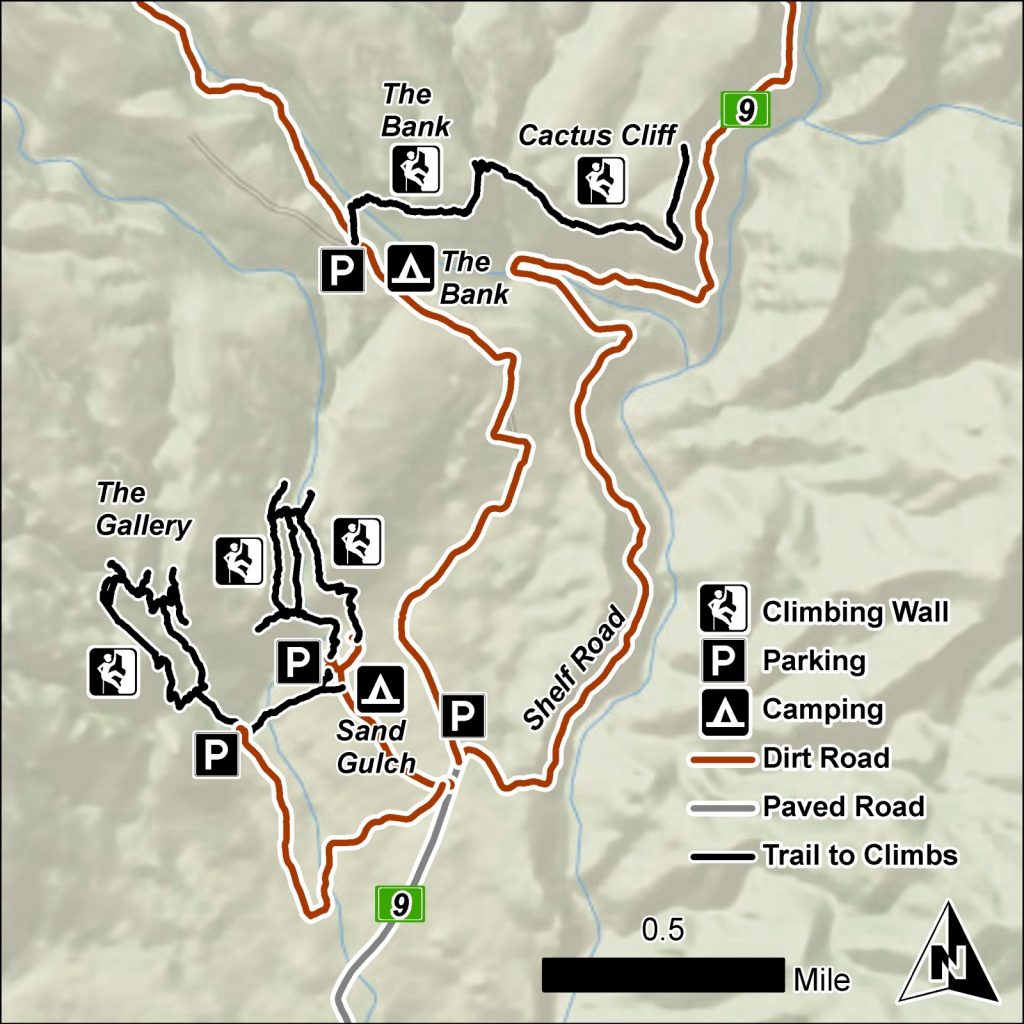 Tanner Dome Crags
Approximately 11 miles south of Cañon City, Tanner Dome and adjacent crags are located on the west side of the scenic Oak Creek Grade. With over 80 routes on incredible granite, Tanner Dome is a wonderful area offering single and multi-pitch climbing to suit expert and beginner climbers' sport-climbing urges. Climbs range from 40 to over 200 feet. A 70-meter rope and 14 quickdraws will get you up the majority of the climbs and enable you to link some two-pitch climbs into one long granite cruise! Some beautiful mixed and trad lines also exist at the Tanner Dome area, so if you're willing to drag the trad rack up the hill, you'll be rewarded with some four-star routes to play on.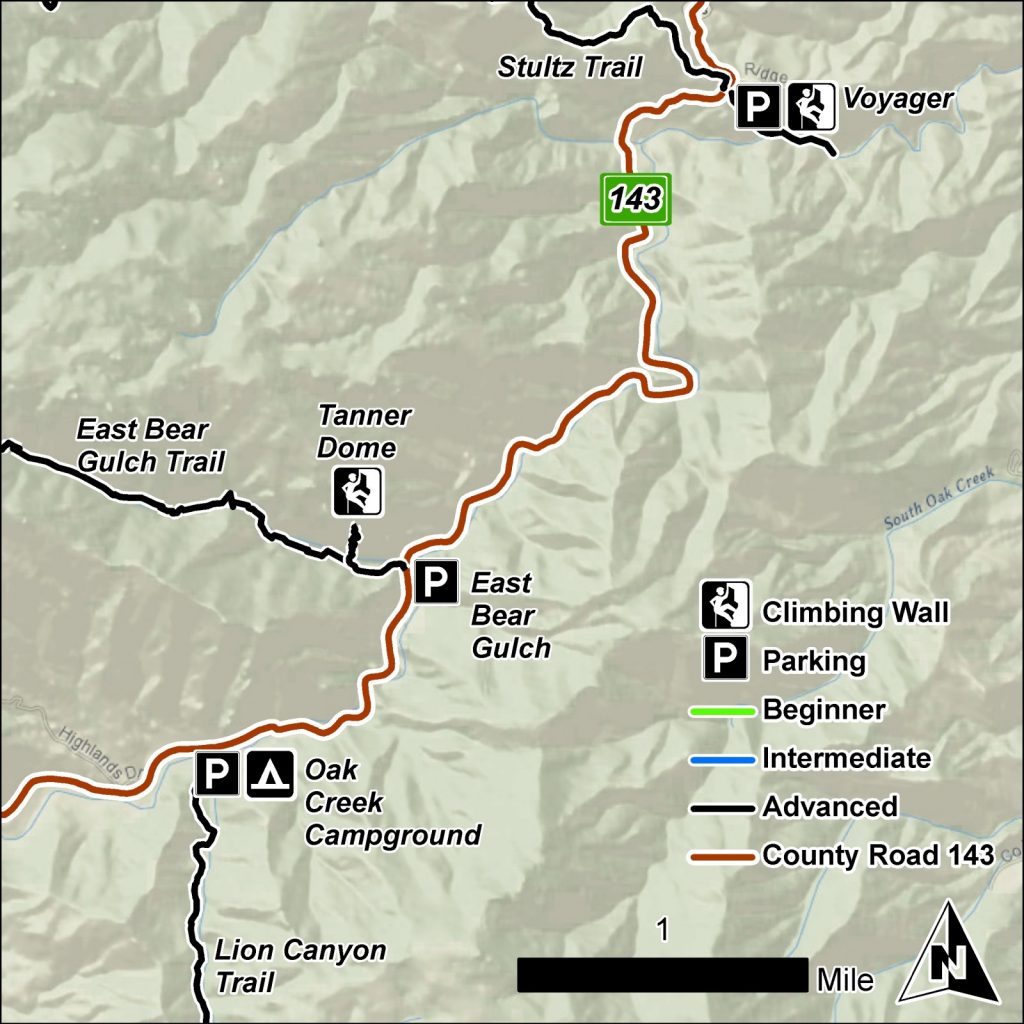 Newlin Creek
Tucked into the Wet Mountains behind the quaint little town of Florence, Newlin Creek offers a wonderful alpine setting with some intriguing granite boulders and spires peeking out from behind the dense forest. Not much has been written about this area yet but it has some good stone if you go hunting around with some gear and a sense of adventure. A 70-meter rope, 14 quickdraws, and a small trad rack for the mixed routes is a recipe for a good time! There are also a few nice boulder problems in the area for bouldering. Be aware of equestrian riders in the area. This spot is best enjoyed during the warmer months as it holds snow well in the valley during winter months, but be careful of snakes when it gets warmer.
See our Newlin Creek Map for directions.