The South Cañon Trail System connects to the Section 13 trails and offers something for everyone. Discover flowy, easier trails close to town or try to master the technical climb of Hard Time. Since the Eagle Wing Trailhead isn't very large, we recommend cyclists riding from town park at/near Centennial Park.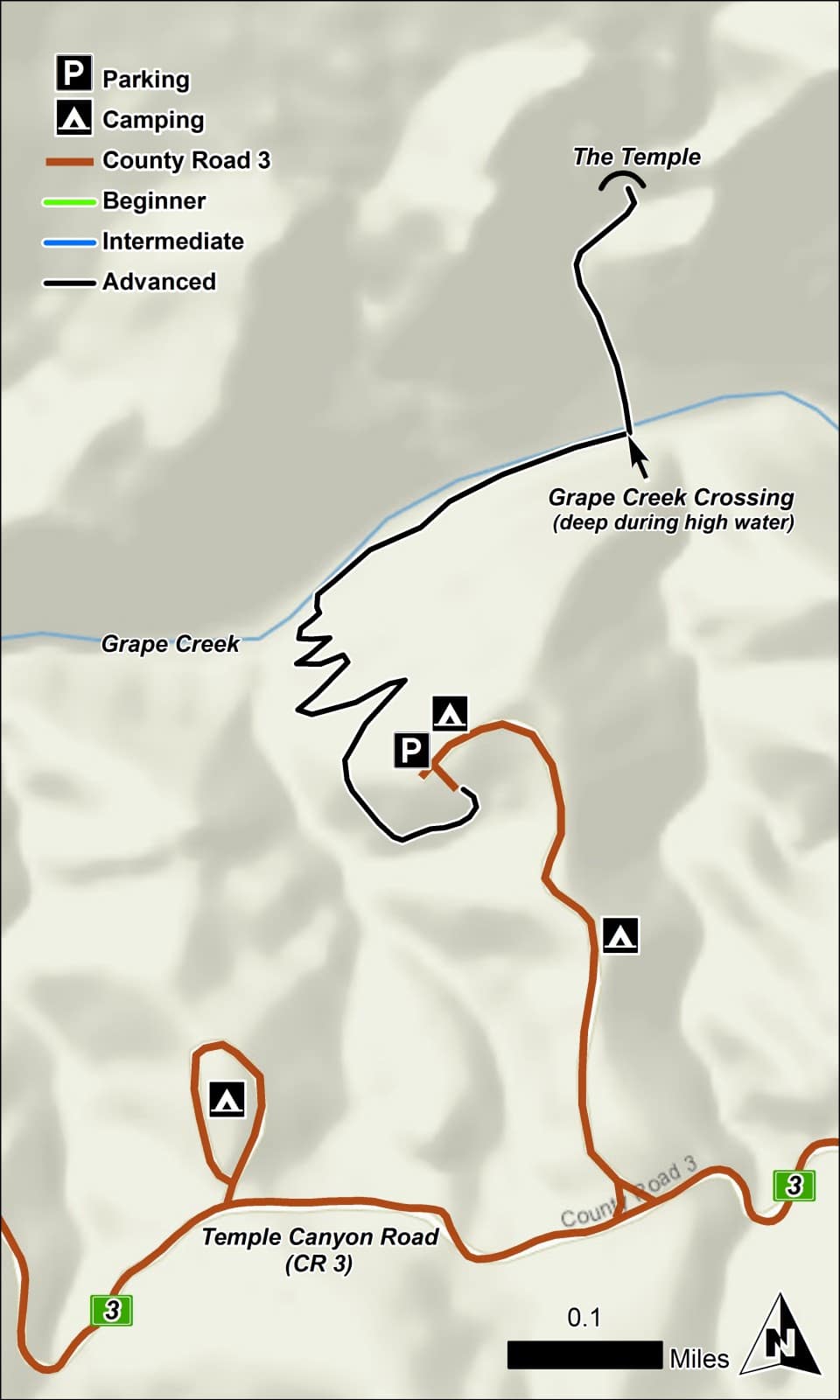 Start: Start at the Ecology Park or the new Eagle Wing Trailhead
Fitness effort: Mild to strenuous
Difficulty: Novice to advanced
Terrain: Natural surface singletrack
Seasons: All seasons. It can be hot and dry in the summer, so bring lots of water!
Trail users: Hikers, bikers, equestrians
Dog-friendly: Yes. Be courteous of others and keep your dog on a leash, bring waste bags, and clean up after your pet. This is a popular trail for dog owners and picking up/disposing of waste is important.
Distance: Varies. See map for possible routes.
Note: To ride a bike from downtown, just take the Riverwalk and head up Colburn Ln.
The following are the South Cañon Trail System's most popular trails:
Mutton Bustin'
A great trail for kids, you might even consider a downhill option by getting dropped off at the Ecology Park and following Re-Cycle and Mutton Bustin' back to town.
Hard Time
Enjoy a technical and steep climb/descent with great views all around. Further south, the trail mellows a bit as it winds through the landscape.
Redemption
This trail offers a fun treat: check out the mini slot canyon just off this trail, and see if you can spot the dinosaur footprints toward the top. (Foot traffic only in the slot, please.)
The Great Escape
This trail takes you to the way back of the system, where you'll enjoy sweet vistas of Grape Creek Canyon to the north and west.
Before riding trails, please check trail conditions at www.joinFAR.org/trails. Please observe right-of-way etiquette and yield to hikers and equestrian riders. Help keep the Royal Gorge Region trails beautiful by observing all stewardship principles, including packing out any waste or trash, staying on the trail, and avoiding all wildlife. Give back to local trails by visiting local businesses who participate in the '1% for Trails' program – see https://www.joinfar.org/1-for-trails.html for more information.